Sunday School
Our purpose
Our purpose is to develop and build our children in the way of the Lord. Our aim is to help them develop spiritually, morally and socially.
Vision/Strategies
Vision is to train up our children in the way and fear of the L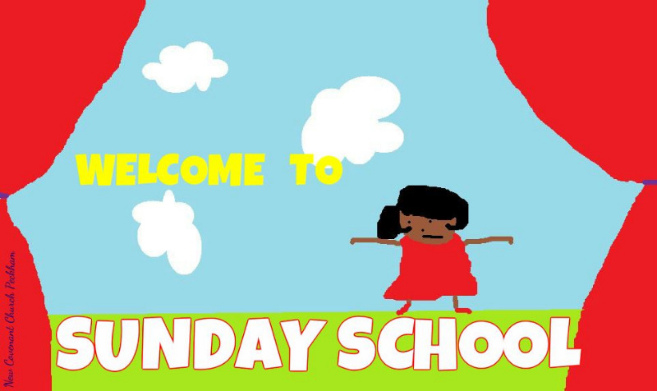 ord (Proverb 22:6)
Strategy
Sunday school classes

Build a team of dedicated and well trained teachers

For teachers to continually pray for our children on a regular basis

Homework/memory verses

Bible club during the summer holiday

Develop a Children's choir
Commitments
This ministry will be characterised by a reliance on prayer in our conception, planning and execution. The team must pray together before going out on visitation. There will be one hour prayer meeting, every quarter, for the team and children.
Commitment to creativity and innovations
In today's rapidly changing world, methods and forms must be continually evaluated and altered as necessary. While proven methods will not be discarded at whim, we encourage innovation, flexibility and adaptability. We are more receptive to effectiveness in ministry rather than adherence to tradition.
Commitment to excellence / self-development
Our belief is that God deserves our best. The Lord Himself is a God of excellence because when He gave His son to us, He gave His best. Paul also exhorts in Colossians 3:23 that in whatever task, we should put ourselves into it as unto the Lord and not as unto our earthly masters. Excellence can only be achieved when every member is exercising and developing their God given gifts. In view of this, self-development through attending relevant church activities i.e bible study, house group etc, is essential.
Commitment to team meetings
To function effectively as a team, we need to meet at regular intervals for the purpose of discussing challenges, team training/development, ministering to one another, prayer and getting to know one another.
Commitment to friendliness and presentation
It is of great importance to be friendly and present ourselves in a godly and approachable manner.
Values
Integrity, Excellence, Leadership, Teamwork, Creativity, Holiness, Friendship, Good role models
Behaviour
Listens, informs, Bold disciplined, Spirit-filled and led, Responsive, Friendly, Warm, Approachable
Progress/Successes
Provided by women
About 8 of our children have given their lives so far
Goals
Short-term goals
Divide the children by their age group into 2 groups

Ages 4-7year will attend Sunday School (SS) twice a month (alternate Sundays)

Ages 8-12years will attend SS twice a month (alternate Sundays)

No SS on the 1st Sunday

Train SS Teachers

Invite CEF Staff to train teachers

Develop Curriculum for this age groups

Buy SS craft materials

Make a spiritual (business) case for SS and need for teachers

Men could also volunteer to be part of us if they feel God is calling them to this ministry

Parents to provide their children with stationeries and good bibles (Bible – International Children's bible NCV for ages 8-12, Picture bible for ages 4-7)

Parents to support their parents with reading the bible and memory verses
Long-term Goals/Plans
Children's day out – once a year

Summer classes

Develop bible club during summer holiday – once a week

Develop children's choir