Our Leaders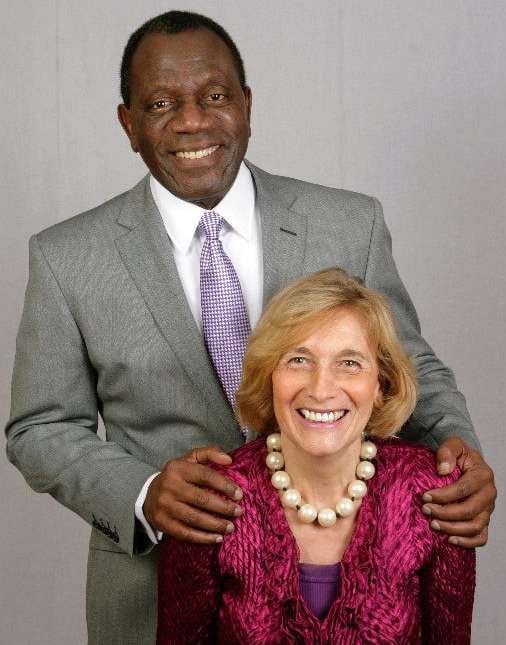 Rev Dr Paul Jinadu – General Overseer
Rev Dr Paul Jinadu was born a muslim in Lagos, Nigeria.
In 1961, 19-year-old Mohammed Ali Monsuru Jinadu was invited to see a film titled 'Miracles in the Jungle' in Chelmsford, Essex, UK. Although this film was sponsored by Christians, he decided to attend. His friends at college always called him 'Jungle Jimi' yet he had no clear idea what a jungle was.
As God would have it, there was no film that night, but there was an anointed preaching and there were signs and wonders. The young Muslim was impressed by the love and joy evident in those around him. He was astonished by the bold claims of the preacher and completely dumb-founded when a crippled woman was carried to the front and after prayer in the Name of Jesus; she began not only to walk but also to run. He had been presented with irrefutable evidence that Jesus Christ is alive and still works miracles today.
This was to be a life-changing meeting. Before it closed, the Lord Jesus Christ appeared to him personally in a vision. "Lord, if that is you, I give you my heart," he responded.
The change was total and immediate. Within weeks, Mohammed Ali Monsuru Akanbi was baptised Paul. His medical textbooks were abandoned, overtaken by an insatiable thirst for the Bible and within seven, he recieved the call of God to full-time ministry and he promptly obeyed and abandon all pursuit of a medical career.
After a time of persecution and opposition from his family, he was divinely guided to the Bible College of Wales, Swansea in 1962, and later also studied theology at The London Bible College, where he graduated in 1972. At Swansea, he majored in five principles – a life of faith, a life of prayer, hard work, study, and knowing God through the Holy Spirit. They were to become the guiding foundations of his life.
In his second year at Swansea, he met Kate and married her two years later in April 1966. Almost immediately they left for Lagos, Nigeria as missionaries and began working with The Apostolic Church and then extensively with the Four Square Gospel Church as pastors and church planters. God used them powerfully in healing crusades and with students and school children. So began many fruitful years of evangelism and church planting; principally in Britain and Nigeria.
Their first son Philip was born in 1967 in Lagos, followed 4 years later by Simon. The family returned to the UK in the early 80's for the education of the two boys, while Brother Paul established an international itenerary ministry. Before they married the couple were given a promise, "I will make your sons princes in all the Earth." God has abundantly fulfilled this promise in so many wonderful ways providing them with first-class education, good exam results, anointing from the womb, wonderful marriage partners and children. Both children are now in fulltime ministry with their wives.
In 1985, at the invitation of many of his disciples, Bro Paul started the New Covenant Church in Nigeria and a year later in the UK. He now oversees over 600 branches of the church in 24 countries.
Rev Kate Jinadu, his wife, has a deep passion to empower women in ministry. She also has a passion for winning souls for Christ, and helping people in rural Africa have a better quality of life. This work is carried out through her charity, Liberty, which provides schools, health care, clean water, and fair trade for villagers in Nigeria.
Dr Jinadu holds two Doctorate Degrees, one in Divinity and the other in Theology which he obtained from Trinity Theological College in America.
Bro Paul recently marked 50 years in ministry. In the past 15 years or so he has been sharing some of his experiences and insight into major Biblical issues and topics in his Leadership Enrichment Seminars. He believes we need a clear vision of the church Jesus is building, and also tries to mentor pastors and ministers to be good men and great leaders.
The Jinadu family can say a huge THANK YOU to their heavenly Father for finding them, saving them, forgiving them (so many times) and overloading them with blessings daily.
We give all the glory and thanks to God. "It is the doing of the Lord and it is marvellous in our eyes."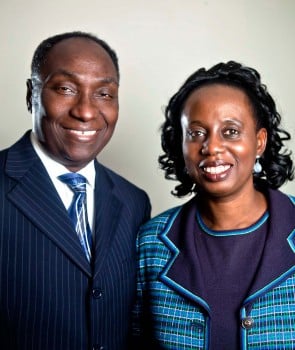 Rev Anthony Obafemi Omisade – National Overseer (UK)
Obafemi holds a Masters degree in Architecture from the University of Lagos, Nigeria and practiced extensively as Architect for 16 years in Nigeria before going into full time ministry in 1997 in the United Kingdom. He is a teacher of the Word with the gift of the Prophet. He teaches biblical prosperity and has a passion to see people operate their faith in the word of God. He is currently studying for a Masters degree in Ministry with concentration in Leadership and Management/Conflict Management.
Obafemi and his wife Atinuke also an Architect, are both Ordained Ministers and Pastors of New Covenant Church, Bermondsey branch in Old Kent Road, South East London.
Atinuke is a teacher of the Word and operates in the prophetic gifting. She has a passion to see people healed, spirit, soul and body, and runs a Healing School/Healing Rooms in Old Kent Road. She is the minister in charge of the Women Ministry of the church in the UK, author of "Holy Spirit My Best Friend," and an Etiquette Consultant. They have three children.
National Council of Conference Pastors
Rev Obafemi Omisade – Chairman of Council and Bermondsey Conference Pastor
Rev Tokunboh Ladele – Lewisham Conference Pastor
Rev Sayo Akintola – Woolwich Conference Pastor
Rev Tayo Arowojolu – Edmonton Conference Pastor
Rev Theo Sehindemi – Head of Finance and Associate Conference Pastor, Streatham Conference
Other National Officers
Rev Tayo Arowojolu – Legal Adviser
Mrs Ronke Adebajo – National President, Covenant Women